THE TEAM
EXPERTISE, EFFICIENCY, ACCESSIBILITY
THIS IS WHAT YOU WILL GET WITH LE DROIT CHEMINMC
24/7 online experienced lawyers provide clear and legally supported answers to your questions and those of your clients. Help grow your business by accessing legal support comparable to that of major industry players through this secure website.
LEGAL COUNSEL AND FOUNDER
ISABELLE N. TREMBLAY
Member of the Quebec Bar since 1994, Isabelle N. Tremblay began her career in private practice, specializing in commercial litigation. She then worked for a group insurance broker and third-party administrator. In 2000, Isabelle N. Tremblay joined the Law department of an important Canadian insurance company where she worked for over 15 years as a litigation lawyer and Senior Counsel, corporate.
Isabelle N. Tremblay's expertise lies in the individual and group life insurance, annuities, pension and investment contracts. She has also acquired valuable expertise in matters regarding trusts, seizures, estates, distribution, and movable hypothecs. She is regularly invited to present at seminars, conferences, and to prepare refresher courses for insurance and mutual fund representatives. As an author, she also updates the reference books "CCH-L'assurance de personnes au Québec" and "JurisClasseur-Québec."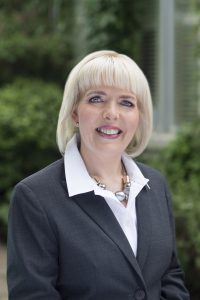 LEGAL COUNSEL 
PASCALE APOLD
Active in the financial services industry for over twenty years, Pascale Apold first worked in the compensation department of a major General Agent and then moved towards compliance and management responsibilies within the industry. She has worked as a Director of the AMF Information Center, as well as within two Quebec insurers where she was asked to provide legal advice, training and support to representatives as well as sales leaders in matters of ethics, compliance and business practices.
Pascale Apold has participated for many years in various committees of the Association of Life and Health Insurance Companies (CLHIA) as well as various industry initiatives and committees. She has been a member of the Quebec Bar since 2002 and holds a Graduate Diploma in Business Law with concentration in Financial Services and Securities since 2007.
LEGAL ADVICE
Our online service is accessible at all times.
We answer your questions within 24 hours.*
BE ASSURED
to provide sound advice to your clients.
* Next business day. Possibility of an answer within 4 hours.